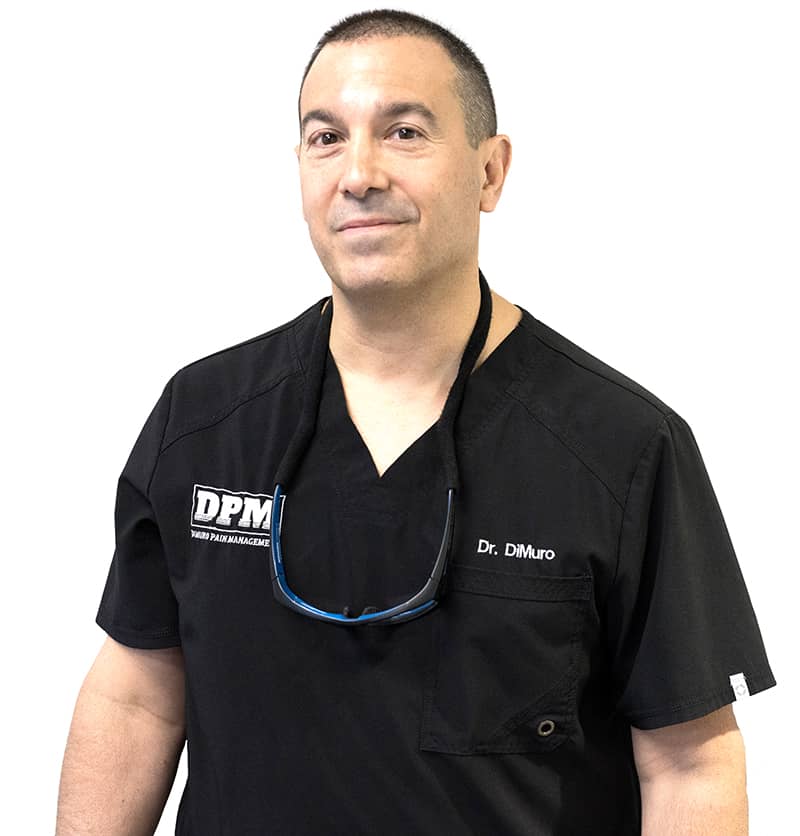 Dr. DiMuro is a nationally recognized expert in the field of Pain Management and the former Chief Medical Officer for the State of Nevada. His many accomplishments at the State level include the creation of Assembly Bill 474 sponsored by former Governor Sandoval in the 2017 legislature.
This passed unanimously and is now known as the "Opioid Law" for the State of Nevada. He is dual board certified in both Anesthesiology and Pain Medicine as well as fellowship trained in Pain Medicine.
He graduated cum laude with a Master's degree in Business Administration from St. Joseph's University in Philadelphia after 2 1/2 years of on-campus study with a major in healthcare administration.
He completed his medical internship at the Tampa Bay Heart Institute prior to his 3 years of medical residency in anesthesiology from Georgetown University. He then performed 1 year of additional medical fellowship training in pain medicine from Memorial Sloan-Kettering Cancer Center in New York City which included several months of service at the Hospital for Special Surgery, Columbia and Cornell.
He has served as an oral board examiner for the American Osteopathic Board of Anesthesiology, faculty proctor for Boston Scientific in their neuromodulation division and as a Physician Clinical Reviewer ("PCR") for NIA Magellan Healthcare. He is a senior proctor for Avanos Health (formerly Kimberly-Clark Pain Care Division) and lectures nationally in both the medical and physical fitness realms.
He also serves as senior faculty for Avanos Health for various continuing medical education teaching courses on radiofrequency lesioning techniques. He has participated in cadaveric dissection for the research arm of Avanos Health and served as a defense expert consultant for the city of New York stemming from litigation due to the September 11, 2001 World Trade Center terrorist attacks.
He continues to serve as a Subject Matter Expert for both plaintiff and defense work throughout the country